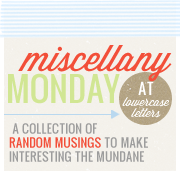 1.) I've neglected this blog in a bad way the past couple of weeks and I'll probably neglect it more in the next 2! So much going on!
2.) This week is the Fairhope Arts & Crafts show! Love it! If you're on the coast and you haven't been, you're missing out! Seriously!
3.) Next week is the
Festival of Flowers
in Mobile. I'm displaying some of my photog biz stuff, photos, frames, etc.. with a few other lovely lady artists! You should check out their stuff too!
Again, if you're on the coast, come out and see me! I'll definitely be there with some awesome frames!! Here's just a quick pic of some of them! LOVE!
Last year I entered my very first photography contest which happenned to be for the FOF and won "Best in Show!" It's on their website! It's the fountain on the far right of the screen, here's a screen shot! I was thrilled!!!

4.) This past weekend was mine and Tyler's 6th anniversary! WOW! Time sure does fly when you're having fun! I had a post all lined up for Saturday, but it didn't post.. stupid blogger.. anywho, I'll post it soon! =)
---
5.) I received a prize in the mail last week and I've yet to blog about it...
shame shame..
I won a Lilly P recipe card organizer! How cute is this??!!


Hope you guys are having an awesome week!! =)